How's that for a blog title?
I am writing this as I wait (slightly nervously) in a garage in Tamworth on the outcome of my car's MOT. The garage staff are piping Radio 2 through their speakers and Jeremy Vine is hosting a phone in about sexual discrimination in the workplace.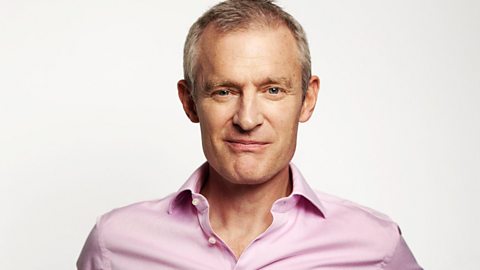 Even though you might not have heard the show, you may have been alerted to it by a singular large tremor coming up through the floor. Unlike our friends in Swansea who thought a truck had slammed into their house over the weekend as the earthquake struck, this tremor was in fact caused by my jaw hitting the floor in abject shock.

What prompted this physical reaction in my facial musculature?

Well, the conversation had turned to recruiting women "of child-bearing age".
There were two people in the studio talking about discrimination they had faced during interviews for jobs. Their experiences involved such things as being asked about their plans for having kids, or their situation regarding children and childcare. The interviewers seemingly probing for reasons not to hire rather than reasons to hire? Don't get me started on that – another blog, another time.

Additionally, they raised some really important points about challenges faced by parents struggling to get back to work after having kids as they were trapped by high cost of childcare. This cropped up several times as an artificial barrier to productivity as it takes highly motivated people out of the workforce and is clearly an urgent issue to remedy.

However, what really shocked me were the (multiple) callers who phoned in to vociferously defend their perceived right to discriminate as an employer. Their argument was that employing women who then went on maternity leave cost their businesses. They were angry and being forced to pay someone else's "social welfare".
Blimey.

So the experts calmly countered with the government pays statutory maternity pay back at 103% so employers shouldn't incur a cost. However the calls kept coming, with one caller saying they wouldn't want the cost of finding a new employee to cover someone on maternity leave.

Cost. Cost. Cost.

What is so disappointing to hear in these conversations was the fixation with cost. I guess it is because costs are easy to see. They are incurred and accounted for and hit a P&L firmly in a cost line.

So where in all this discourse was the talk of the benefits of employing women "of child bearing age"?

Nowhere.

Even the experts were so dumbfounded that it seemed they couldn't countenance the discrimination with common sense before the next angry caller hit the lines.

As an aside, in my experience, people returning to work are incredibly hard working.
Why?

They have perhaps THE most powerful reason to go to work. The discretionary effort they apply to ensure their family is supported is often nothing short of inspirational. But of course, unless their role carries a monetary or sales target it's more difficult to measure the benefits an employee brings.

Or is it?

Employee retention. Employee referrals. Employee engagement scores. Productivity metrics. These can all be used to measure how beneficial employees are to the business. Perhaps not that difficult after all - if you care about such things…

Maybe that's the deciding factor? As an employer, do you care more about cost or productivity? Of course a balance has to be struck. Alarmingly if the caller demographic was anything to go by, are our employer mind-sets holding us back from far greater employee productivity with this fixation on cost? Just a thought… I do love Jeremy Vine's show for provoking thought.

Right, the lady at the service desk looks like she is about to deliver some bad news. Wish me luck!

Richard leading one of our Monday morning meetings

In the meantime –having recruited a number of "return to work mums" in recent years, if you are a recruiter, looking to join a forward thinking and award winning recruitment business please get in touch with me on 0115 947 0200 or richardh@macildowie.com.